Dr. Tim Talmage
Delmar Chiropractic Office
204 Delaware Ave., Delmar, NY 12054
518.439.7644
Committed to achieving your health goals
"When working with a patient, the most important thing to consider is his or her health goals. Whether it is straight pain relief, restoring the ability to conduct daily activities, or improving athletic performance, my purpose is to help you reach your goals. Since 1999 I have worked with a diverse group of patients, from professional athletes at the highest level to infants and everyone in between. My greatest challenge is to apply all I've learned, so that each patient receives optimal care and outcomes."
A solid educational foundation

"Education is a life long experience. I'm extremely proud of the schools I've attended and the post-graduate work I've done. Being committed to staying on the leading edge of my field and keeping abreast of the latest treatment advances and innovations is one of the most effective ways to bring you state-of-the-art care."

Certified: New York State Workers' Compensation Board
Member: New York State Chiropractic Association
Advanced training: Chiropractic Biophysics, Spinal and Functional Rehabilitation
Honored: Clinical Excellence, Life Chiropractic College West; Who's Who
Among American Colleges and Universities; Life College Alumni Association
Student of the Year Award
DC: Valedictorian, Life Chiropractic College West, December 1998
BA: Lafayette College, 1983

An in-demand lecturer

"I'm always honored when others retain my services as a lecturer. It's an opportunity to share the benefits of my education and experience with people who have never been in a chiropractic office. It is gratifying to see people realize there are many things they can do to help themselves stay healthy."
Lectured before: Civic groups, private industry and public schools on such topics as spinal health, back safety, workplace ergonomics, exercise, and other health-related subjects.
---
Dr. Bob Irwin
Delmar Chiropractic Office
204 Delaware Ave., Delmar, NY 12054
518.439.7644
Committed to improving your health
"I am committed to making your health and continued good health my focus. I believe concentrating on the little things we do on a day to day basis is the key to reaching your goals and expectations. This is how I view success."

Comprehensive foundation

"My solid back ground is based on many years as a competitive athlete, taking a wide variety of educational courses, and seeing all types of individuals since starting practice in 1999."
Certified: National Board of Chiropractic Examiners, New York State Workers' Compensation
Advanced training: Spinal Rehabilitation, Extremity Management, Pilate's Certified DC: Life University
Always striving to improve your quality of care
"Advanced professional courses show my dedication to continued excellence. I go beyond the symptoms to pinpoint the source of your problem. Then I create a personal recovery plan to provide long-term pain relief, encourage proper healing, restore function, and ultimately enhance your overall health. It's very rewarding to see what a difference my care makes in people's lives."
---
Dr. Michael Ashline
Delmar Chiropractic Office
204 Delaware Ave., Delmar, NY 12054
518.439.7644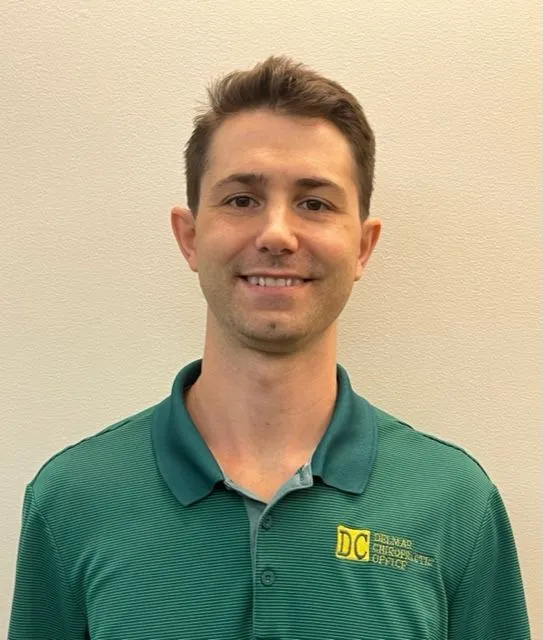 Dedicated to Reaching Your Health Goals
"Regardless of your fitness level, I want to help you achieve your health goals. Whether you're in pain and looking for relief or training and need assistance maintaining top shape, my education and expertise can benefit you."
Background
"My passion for sports and fitness led me to Ithaca College where I earned a Bachelor's degree in Health Science. At Ithaca, I trained and studied in state of the art health rehabilitation facilities. I was fortunate to witness top healthcare professionals manage various types of musculoskeletal injuries. It inspired me to continue my education at Palmer Chiropractic College and become a health care professional."
Member: New York Chiropractic Association, Florida Chiropractic Association
Certified: National Board of Chiropractic Examiners
BA: Ithaca College, Health Science
DC: Palmer Chiropractic College
Commitment to Excellence
Today, I enjoy keeping up to date with the most effective techniques used in Chiropractic and other manipulative and physiological therapeutics. I go a step further then just treating symptoms, I analyze biomechanics to improve function and mobility; this is the key to long lasting health and pain relief.